It took a tragedy to remind us why we're all here.
Our trusted and loyal canine friend, Monty, who has been with our team from the beginning, passed away unexpectedly this week. The whole team has been shaken.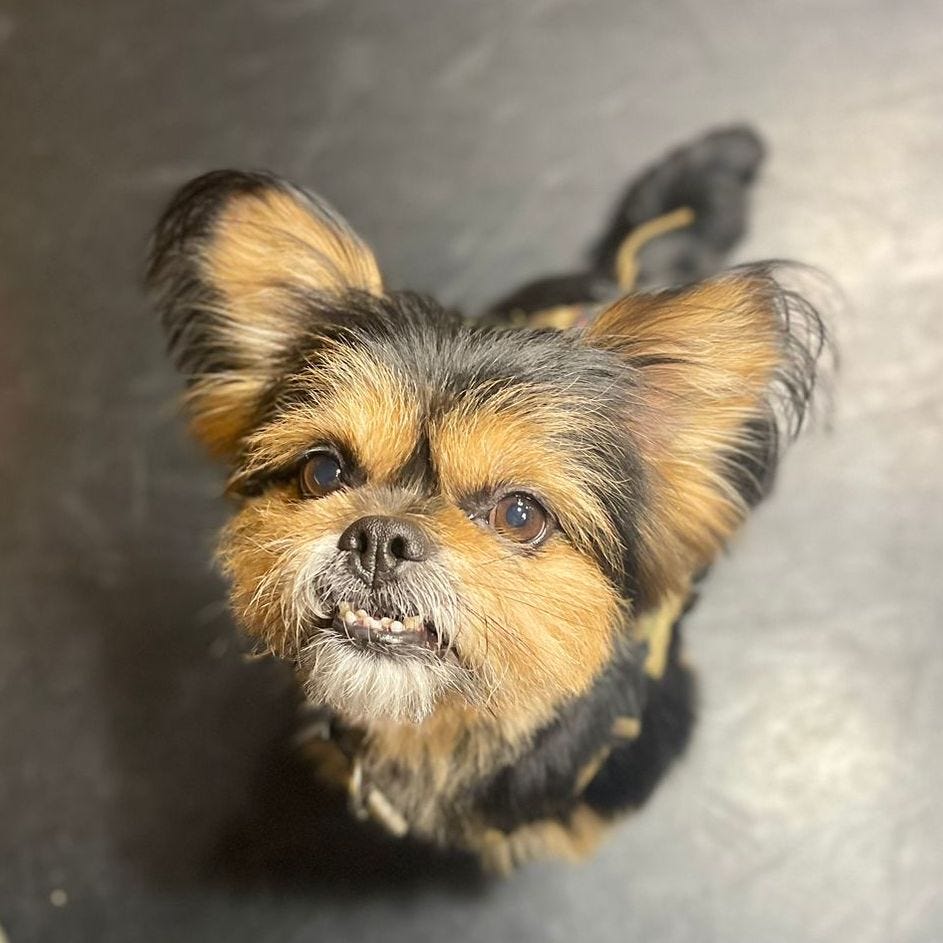 I was already planning to come back to Ukraine but the timing was such that I arrived just in time for Monty's funeral. And what I saw there moved me to tears. His entire family — his mom, Liz, his friends and colleagues who have been on the front with him, those who rescued Monty at the beginning, even those abroad who have never met him in person, came to the funeral or called in via video. We eulogized him, and Richard, who was also with him from the beginning, made him a beautiful coffin replete with Ukrainian flags and flowers. We opened his coffin for a final goodbye. Monty wore his war vest with police patches he earned in the field. Alison sang a traditional Scottish funeral hymn. Liz poured out some of his favorite whisky. Ukrainian police and civilians, foreign volunteers, his best canine friend, and close human family and friends bore witness. He was buried with full honors.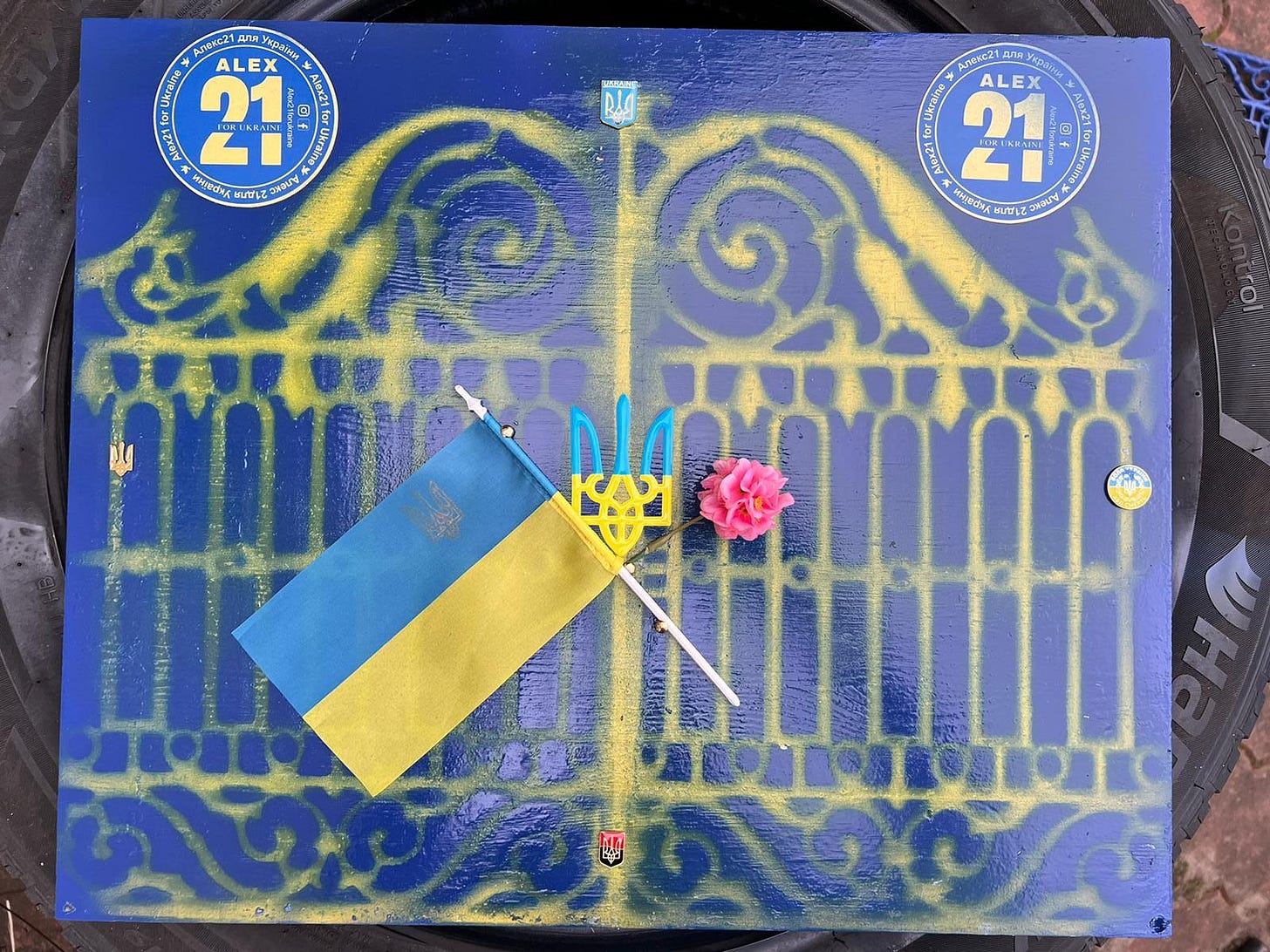 Like many dogs, Monty exemplified the best in loyalty, friendship, and unconditional love. But unlike most dogs, he lived his life in near constant danger, to support and bring joy to thousands of Ukrainian civilians living bravely on the brink of war. He brought smiles to the faces of hardened police and military veterans. Mayor Oleksandr Zhuravlev of Lyman, who never smiles — especially in photos — couldn't even resist Monty's charm and spunky character.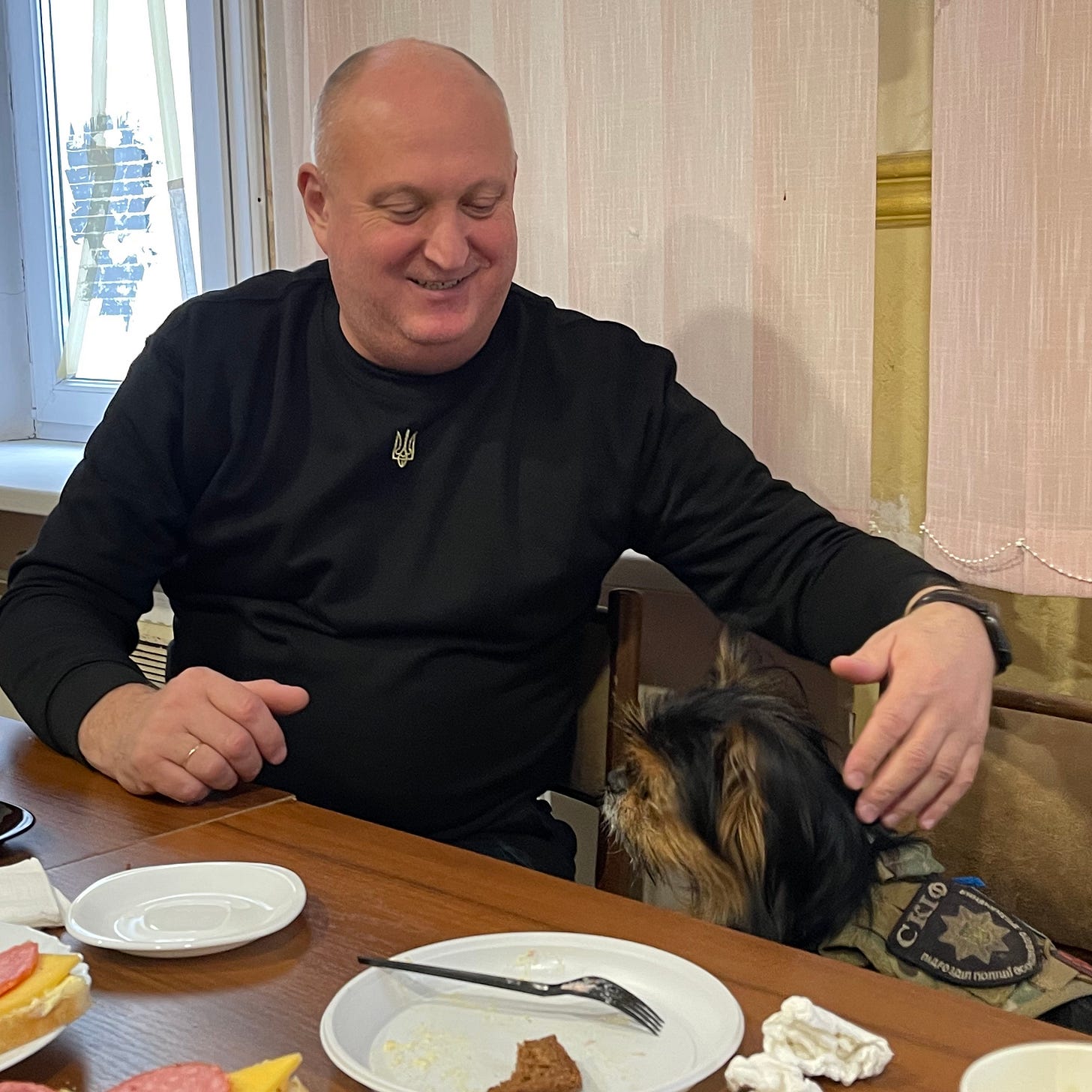 Through this unspoken bond with his countless human friends, Monty represented the best of what we hope to achieve here in Ukraine. We know we cannot fight this war or change the outcome of the conflict. But we can, and I hope we do, help bring happiness and safety and relief to the people who need it most. Monty showed us the way.
I've been trying to figure out why it is that Monty's untimely death has hit everyone so hard, when there are so many tragedies surrounding us every day. And I think the reason is that many of us are working and living every day on a dangerous mission, and there's a real possibility that at any time, someone on our brave front line team may become a casualty of this war. And this is something we all fear and never speak about. Our grief over Monty is grief for everyone we have loved and held close out here.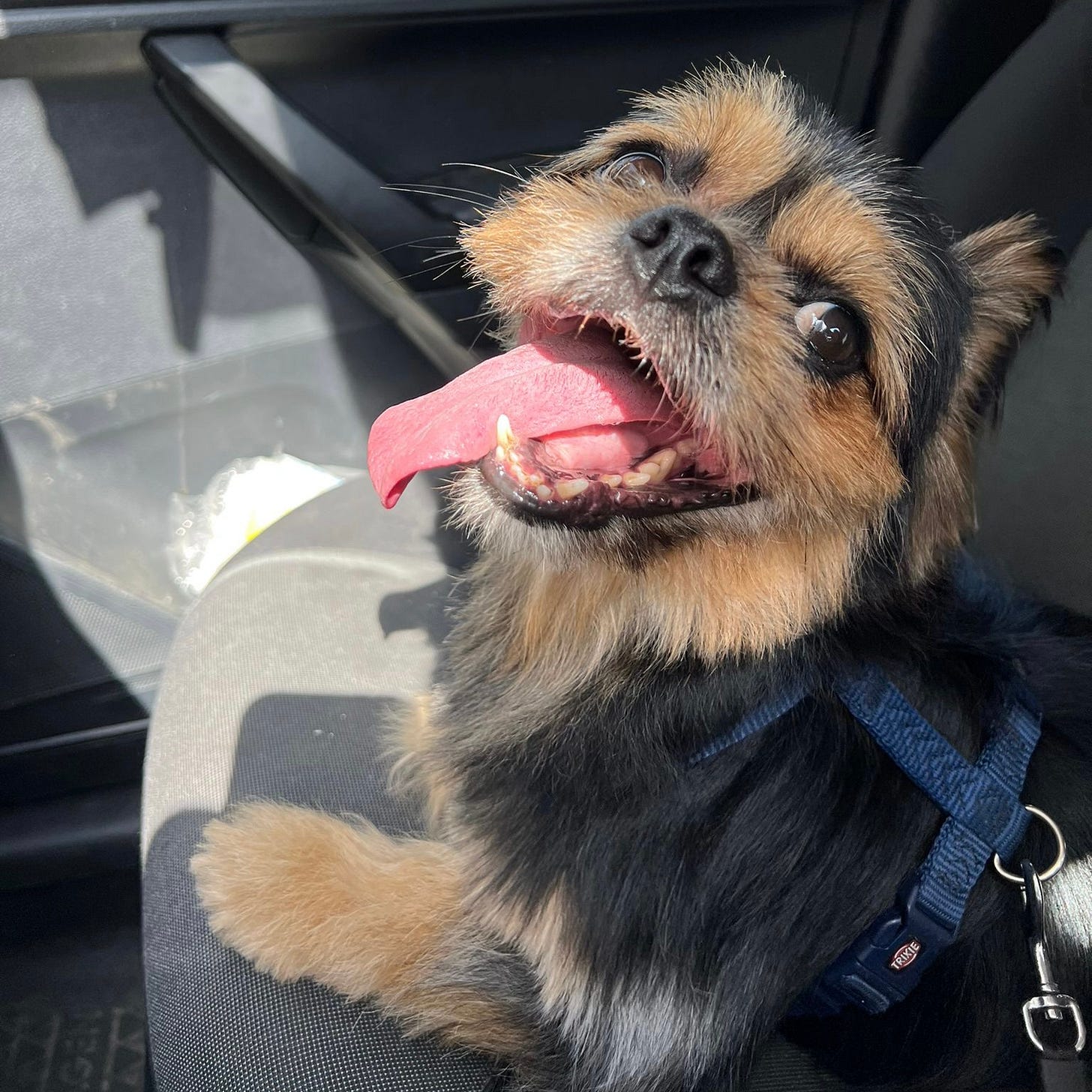 Despite the tragic circumstance, I think we all needed this time to come together and reflect on why we're here. We spend so much time in the metaphorical — and literal — trenches, working every day to help the most helpless victims of this war…sometimes we forget to look up and remind ourselves of the greater things we're striving for: a victory for solidarity over tyranny, for friends over foes, and for love over hate.
Thank you, Monty…for the gift you brought us in life and even beyond. We will always remember you, and do everything we can to honor your legacy. Rest in peace.