I'm sitting in a London-themed coffee shop in north central Kyiv, surrounded by portraits of Queen Elizabeth II artistically shrouded in the blue and yellow of the Ukrainian flag. There's a Big Ben grandfather clock and a classic red telephone booth door for an entrance, and this place looks and feels 100% normal for a cosmopolitan, vibrant city but for the diesel generator humming on the sidewalk keeping the lights on.
On the drive into the city Monday night, the countryside was pitch black for hundreds of kilometers, punctuated only by headlights. Every place I've stayed or been since coming to Ukraine has had intermittent blackouts, and in some places electricity has only been available 2-3 hours per day. Forget about internet unless you're in a 5-star hotel. Despite the restrictions, last night we stumbled upon a nightclub going strong at 10pm (curfew is at 11). Russians be damned, the Ukrainians still know how to party.
But there is a grim fear on everyone's mind here at all times. Drone attacks are frequent, unexpected and random. Air raid sirens make the thought of a restful night a wishful one. And we're in Kyiv, still much safer a place than Dnipro or Kramatorsk or Uman or Kharkiv, all closer to the front lines. The temperature is below freezing in the east, and millions of Ukrainians are without heat or electricity. Thousands, if not tens of thousands, of innocent civilians will die from exposure alone, and their blood will be on Putin's hands.
We're doing what we can to help. Thanks to Dan Woog of 06880, my hometown's local blog, we've announced a massive sister city partnership with the city of Lyman, Ukraine, a recently liberated town about the same size as Westport. We had a lovely Zoom call last week with Jen Tooker, the First Selectwoman of Westport, and Oleksandr Zhuravlov, the Mayor of Lyman, last week to plan the announcement.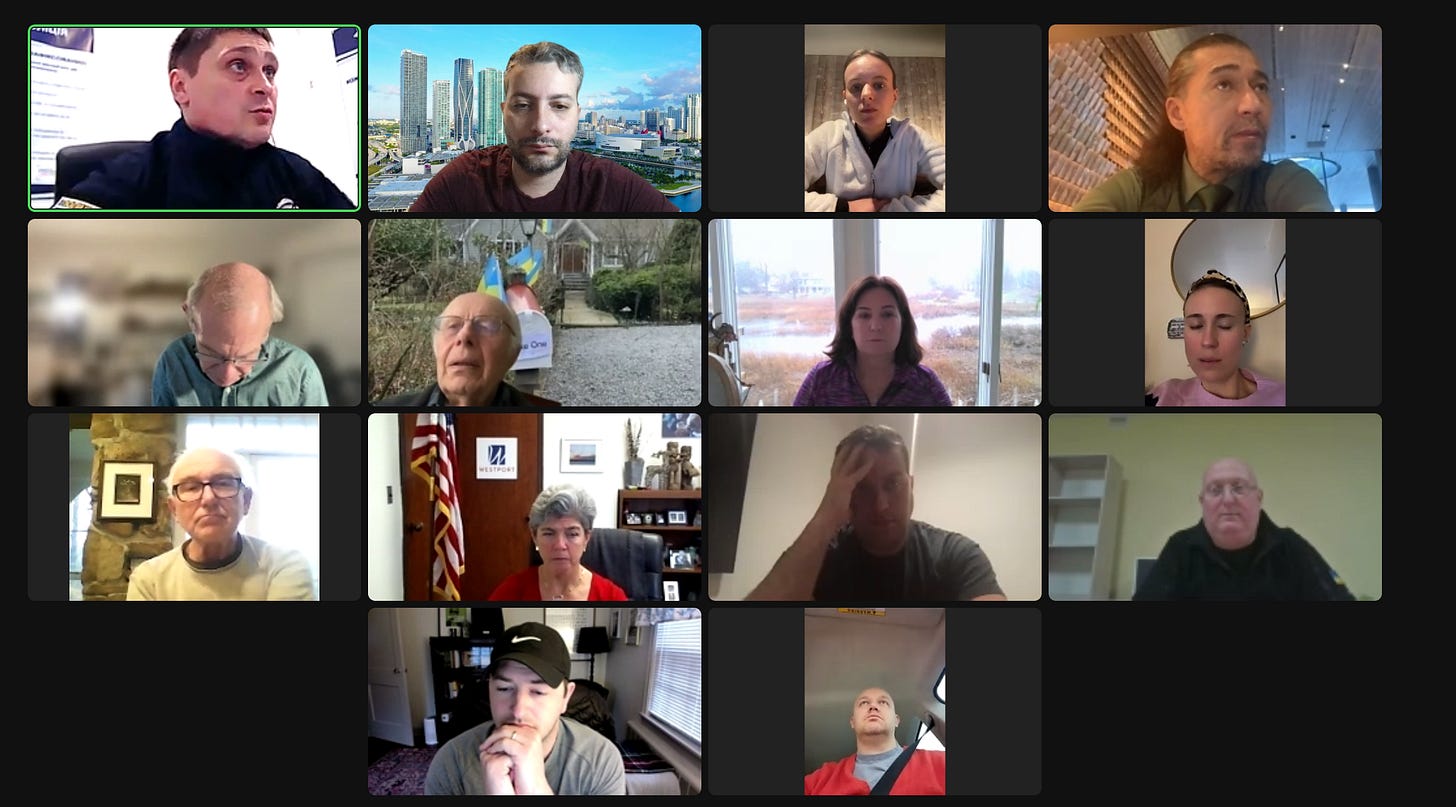 Thanks to this article alone, over $85,000 has been raised already that will be going directly to help the people of Lyman and the surrounding villages, which have been absolutely devastated by Russian occupation. This is one of the former elementary schools of Lyman, which took years to build and only minutes to destroy: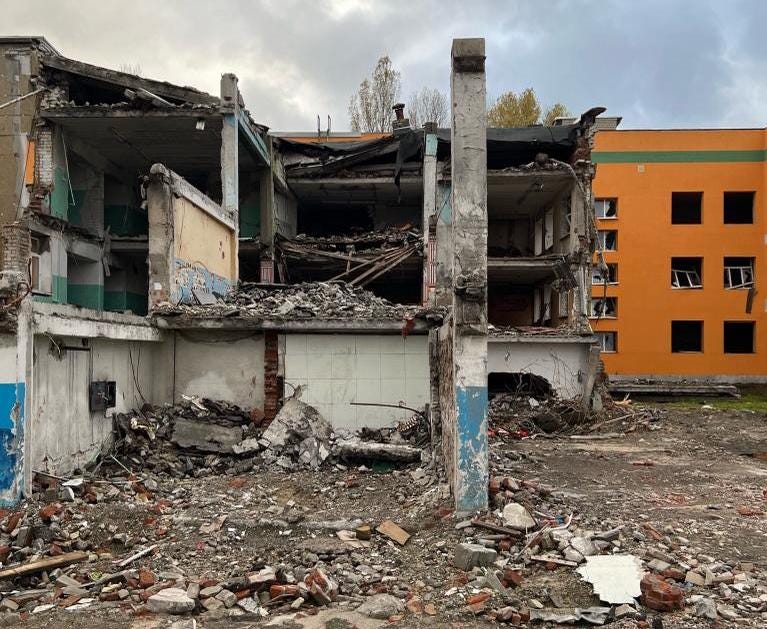 We've spent the last couple days in Kyiv taking meetings, which have all been amazing and unlocked new avenues of development which I'll report on soon. But the most exciting meeting so far has been with Yaroslav, who runs "Wise Water," a new business he started at the beginning of the war to build clean water filters for destroyed communities. Thanks to his work, and your donations, we've already deployed 7 clean water filtration systems in and around the city of Mykolaiv, providing 84,000 people daily with clean drinking water — over 30% of the city. Through other donations, Yaroslav is currently building the systems to supply the rest of the city as well, so it's safe to say that Ukraine Aid International, in partnership with Alex21 for Ukraine and Wise Water, will have brought drinking water to an entire devastated city of 250,000 people (450k before the war).
Here's Liz Olegov of Alex21 introducing us to Yaroslav and his work. And the next project she referred to, the below truck, will be ready in two weeks to bring clean water to the remotest, hardest hit areas of Ukraine that need clean water the most and don't have any infrastructure left.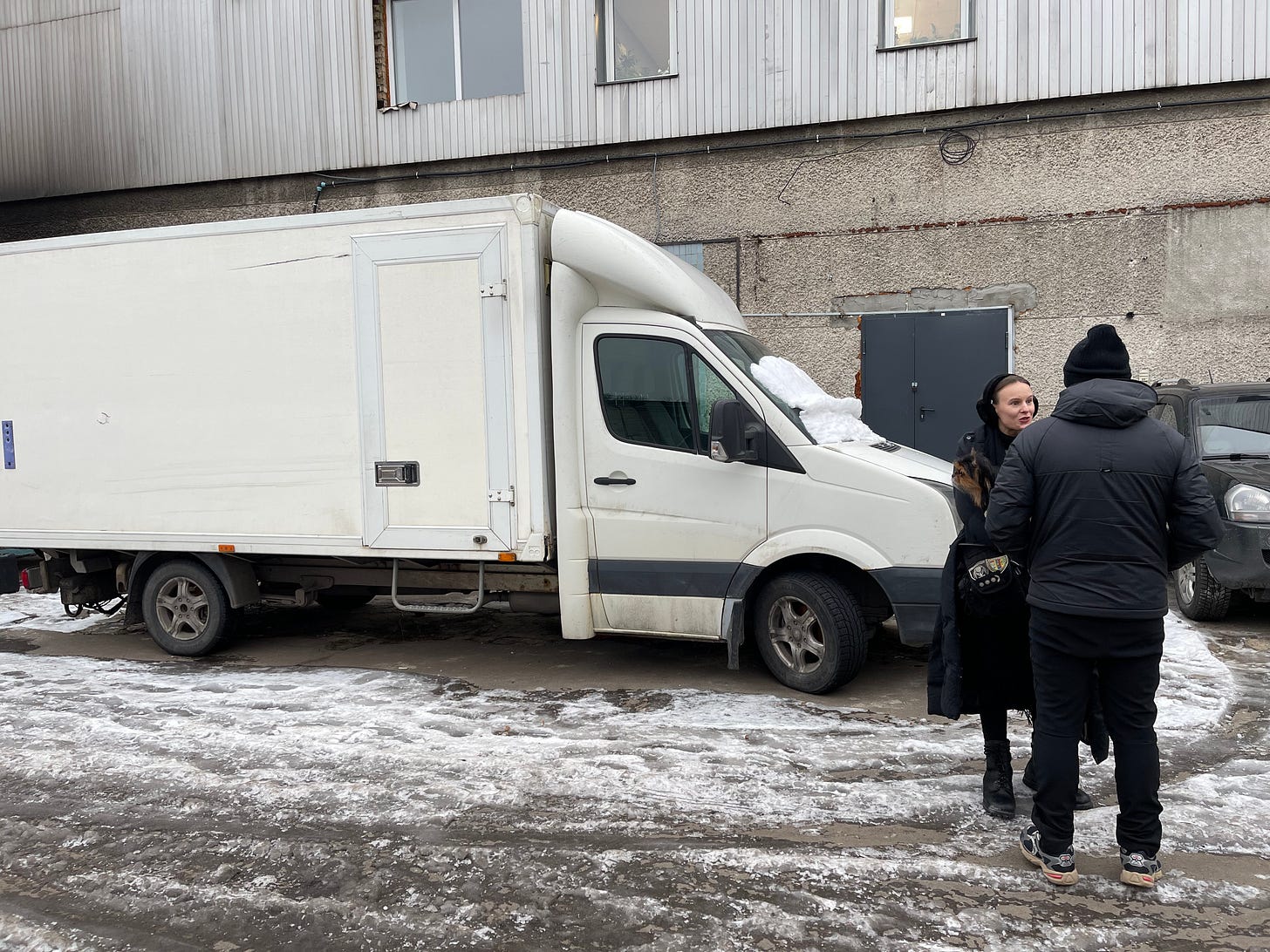 You can help with this project!! It will cost $20,000 to fit this truck with a mobile clean water system and you can make a tax deductible donation here: https://ukraineaidinternational.org/donate
Thank you so much for all of your support so far and for following along. Will continue to post updates as we prepare our massive delivery run to Lyman.